The Snowff book series informs and entertains children through colorful, full page illustrations, read-along audio, and music. The aim of the Snowff series is to present and teach science concepts to children in an immersive and relatable format.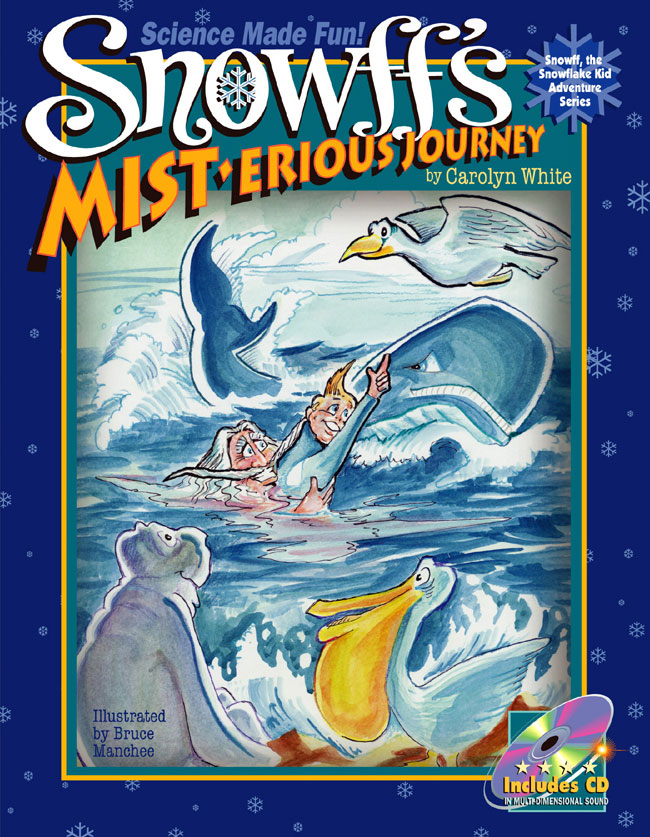 Snowff's MIST.erious Journey
Baby Snowflake (soon to be Snowff), carried by White Cloud all the way from the ocean, arrives near his destination. But, White Cloud has Baby Snowflake worried--singing that song about him falling to the ground! Oops! But, fun and excitement is just a sky-tumble away.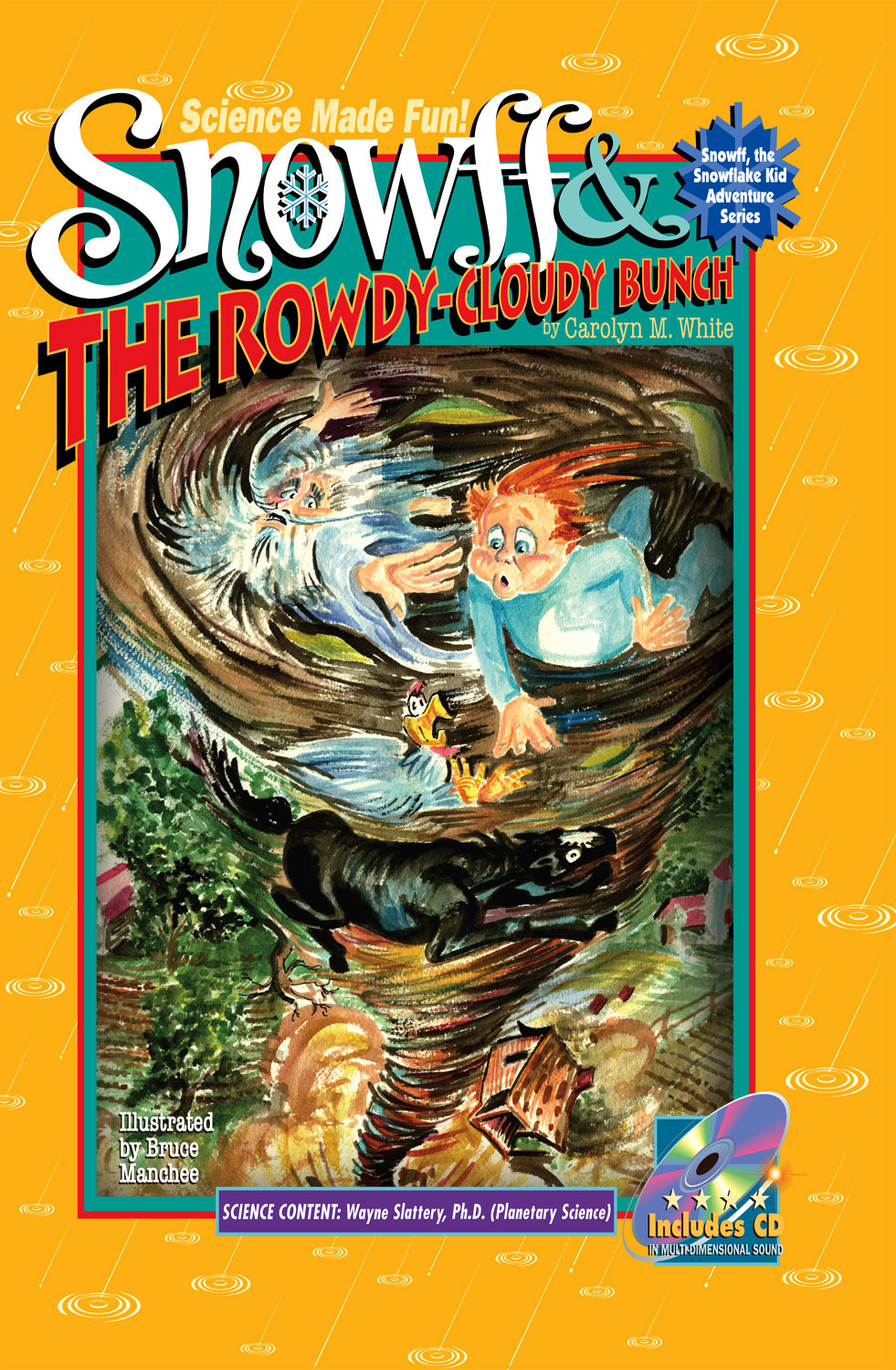 Snowff and the Rowdy-Cloudy Bunch
Snowff meets up with an electrical whiz--a sly, flashy fellow, Frightening Lightning by name. This cunning force uses his power to electrify, creating "shocking situations." Frighteing Lightning is a member of the Rowdy-Cloudy Bunch along with his brother, Mighty Thunder (a thunderous giant), Old Cool Air (a treacherous fellow) and Snowff's friend, Big Wind. That bunch is out for trouble and plenty of it! Listen! What's that they're up to now? Is that a tornado?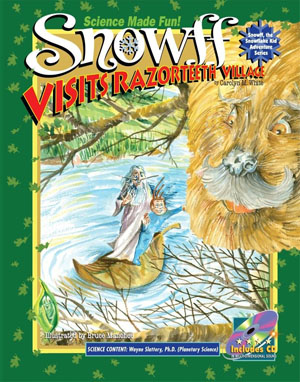 Snowff Visits Razorteeth Village
Snowff unexpectedly meets up with Toad, the Grump. A Thunkity-thunk ride down a hill on Toad's back, a sudden accident and Snowff finds himself in what seems to be big trouble--stranded in Razorteeth Village. In that town, there's no short supply of teeth--the sharpest teeth in the west.
Don't Just Take Our Word for It
See what teachers, scientists, and children think about the Snowff series: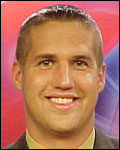 "I am a Broadcast Meteorologist and recently I had the pleasure of reading "SNOWFF" written by Carolyn White. It is rare that someone has the talent to take both entertainment and education and combine them into a book. Equally as impressive, Ms. White has taken a very in-depth and dynamic subject such as weather and has translated it into a fun, easy to read educational children's book. Ms. White clearly has a detailed understanding of weather and her books - while entertaining - are also meteorologically correct. I would highly recommend to any parent or teacher whose children are interested in or wonder about weather, to pick up Ms. White's books. She does a great job of explaining weather factually from top to bottom, and explains it in a form that is fun for kids and easy to understand."
- Chris Naille, Broadcast Meteorologist/NBC25 WHAG-TV Hagerstown MD.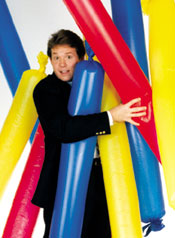 "My son, Jack, is now a huge Snowff fan… singing one of the songs while going to bed. That's a real fan! Carolyn, you have done such a wonderful job with Snowff, that not only is Snowff a stunning success here at home, but he'll be a BIG HIT with teachers looking for creative ways to connect hands-on science with children's literature."
- Steve Spangler The Science Guy, NBC Television, Denver, CO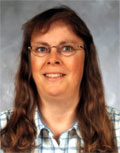 "Snowff was a GREAT HIT with members of the board (Colorado Association of Science Teachers). I would like to FEATURE it ("Snowff") at a workshop for pre-service teacher candidates in Earth and Space Science at UNC this spring. Would you please tell me how I can purchase a copy of Snowff?

After the teacher training workshop: Carolyn, the workshop was a great success….The students are very excited about teaching when they have good materials to use and they found a gem in Snowff!"
- Meg Chaloupka Jacobson, Board Member of Colorado Association of Science Teachers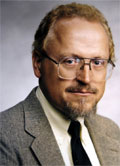 "Amazing series! Great learning tools for students in the lower grades….I only wish these stories had been available when my own children were younger."
- Dr. Wayne Slattery, Ph.D. Planetary Science, National Laboratory, Los Alamos, NM
"In Snowff and The Rowdy-Cloudy Bunch, I learned that lightning helps plants by creating nitrogen and I didn't know that lightning can get hot up to 50,000 degrees. Now that's hot! My favorite character is the lady with the cloud dress. Your books are awesome and exciting!"
- Alyssa, Elementary School Student

"I never dreamed this book would stretch my kids' minds as it has. This book has not only encouraged science concepts but artistic and reading as well.

Several of the activities we have completed with the aid of this book have required group participation. Never have I had an activity energize my kids while encouraging cooperation as this book has. Thanks, Carolyn, for writing such a wonderful book and bringing science ALIVE in our classroom."
- Natalie Prosenick, Classroom Teacher